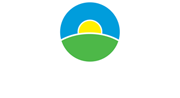 We donate 5% Carbonfund.org

Carbonfund.org Foundation, Inc.

!
to + Learn More
About Carbonfund.org
Carbonfund.org is leading the fight against climate change, making it easy and affordable for any individual, business or organization to reduce and offset their climate impact and hasten the transition to a clean energy future. Carbonfund.org supports third-party validated renewable energy, energy efficiency and reforestation projects globally that reduce carbon dioxide emissions and the threat of climate change.
---
Let us donate to your charity! Request a Review
Tell Us About Your Charity
Get Involved — spread the word about cardsforcarbonfund.com
---
Become a Giftbar Merchant — each sale generates a donation!
Joining Giftbar exposes your business to millions of potenial new customers, and we'll donate 5% of the total every time one of your cards is purchased via cardsforcarbonfund.com! Learn More »